When looking for the best back braces, I quickly became aware of the many varieties of this product which were in the market.
I mean, there were so many to choose from that I got flooded with indecision when it came time to put my money down.
Which is why I made this article, to help you avoid that situation by explaining in a simple manner the 4 types of back braces there are in the market, together with their features, advantages, and disadvantages.
I hope you enjoy it…
1) Back Braces and Posture Corrector Back Braces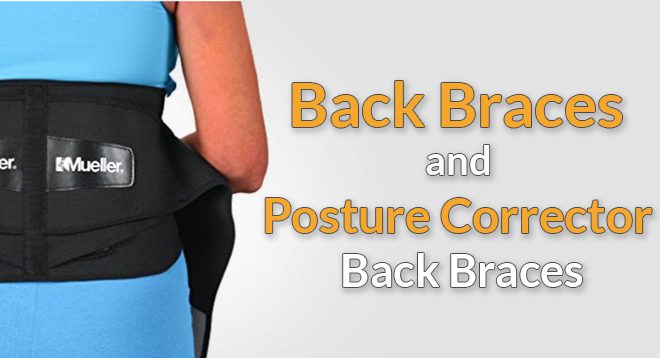 a) Regular Back Braces
What is the whole point of using a back brace?
Well, the main reason back braces are used is to compress back muscles for pain relief and provide back support.
As a construction worker, these are all things that are needed on a daily basis as construction work can be very physically demanding.
b) Posture Corrector Back Braces
Having a good posture is important.
If you don't you might as well start to look for some doctors because you'll definitely have some bad long terms consequences on your body.
The nice thing about these back braces though is that they can correct your posture without you having to do anything but wear the brace.
This way, when you're working, you don't have to worry about bad posture–the brace will keep you in an ergonomic position all day.
2) Back Braces with Suspensors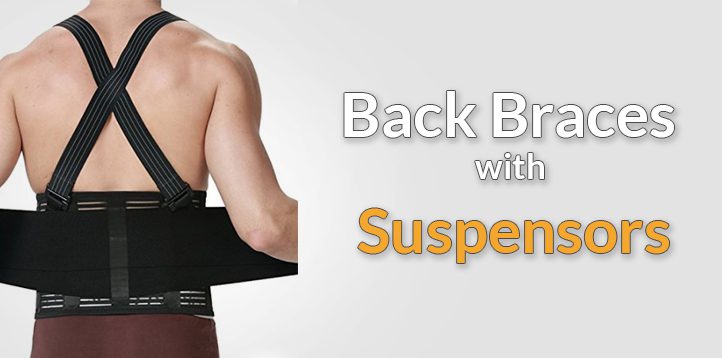 If you like the idea of using back braces to correct your posture while working then you'll definitely like these types of back braces.
The braces are designed to keep the shoulder blades in the correct position using suspenders and prevent long-term consequences from bad posture.
Not to mention, this solution is a lot simpler than having to spend tons of money on doctor appointments trying to solve the problem.
3) Back Braces with Single and Dual Adjustable Straps: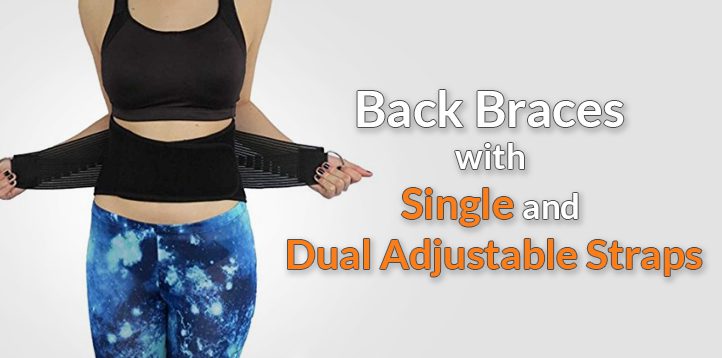 a) Back Braces with Dual Straps
All a back brace needs in order to be good is make sure it holds the worker's back compressed making him adopt a good an healthy position.
The better it can do this, the more benefits you'll get from the brace.
What I like about back braces that have dual straps is that they always have better compression and support.
Unfortunately, because of this, they also tend to cost more and have less flexibility.
b) Single Strap Back Braces
Getting back braces might mean that you just need to get to the most simple but effective solution. In which case, I'd definitely recommend looking into a single strap back brace.
The single strap makes it more comfortable to wear throughout the workday, however, it does mean a little less compression and back support than the dual strap.
4) Hard and Soft Back Braces:
"There's no way back braces are that good"
That's what a worker friend of mine told me when he overheard me speaking about the benefits of using back braces.
But, the truth is that back braces have some really nice gains for their users, especially when it comes to hard back braces…
a) Hard Back Braces
What I love about hard back braces is the amount of compression and support they have.
Since they're made from stiff materials, they'll keep your back in a healthy posture all day long.
The only downside here is that their stiff structure makes them less flexible while you're trying to do your job.
b) Soft Back Braces
Are you the type of worker that needs to have more flexibility at your job but also need something that makes your back supported and compressed?
Then your solution might be a soft back brace, which is more flexible than a hard back brace and more comfortable to wear.
Unfortunately, this does come at the expense of less compression and back support for your back core muscles.