Looking for an in-depth comparison between two of the most famous tool backpacks Milwaukee, a reliable manufacturer, has to offer, the Milwaukee Jobsite Backpack and the Ultimate Jobsite Backpack?
Well, in this article I'll dive straight into it, catering to all you tradesmen (carpenters, plumbers, maintenance technicians, etc) who prioritize convenience, accessibility and hands-free comfort that a tool backpacks bring.
So, let's compare and contrast, and get into what makes the Milwaukee Jobsite Backpack and the Ultimate Jobsite Backpack stand out in the crowded tool-storage market. Maybe that will help you learn what's the better option for you.
---
Why Tool Backpacks?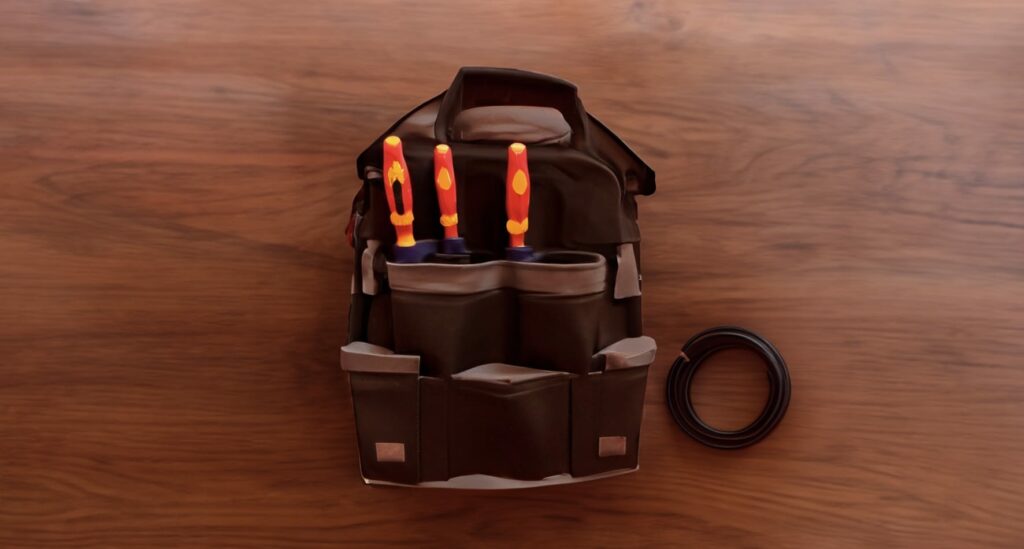 Choosing the right tool storage option is not just about having a place to dump your essential tools; it's about efficiency, speed, and trying to minimize the physical toll on your body that carrying heavy tools around generates.
In that context, I can confidently say that tool backpacks are great alternatives to protect and carry your tools around. Let's discuss why:
Mobility
Ever tried lugging around a heavy toolbox from one end of the site to the other? Yeah, not fun.
Tool backpacks are a game-changer in this regard as they are designed for weight distribution, allowing you to move freely and easily.
You're not just carrying tools; you're wearing them, which leaves your hands free for other tasks.
Accessibility
I used to waste so much time digging through my old toolbox, trying to find the right tool for the job. It was frustrating and inefficient.
But ever since I switched to a tool backpack, everything's changed.
Now, each tool has its designated pocket or compartment. I know exactly where my screwdrivers, wrenches, and pliers are.
I mean, I can literally reach behind me and grab what I need without even looking. It's made me faster and more efficient.
Organization
With tool boxes and tool bags one is used to having to sort through the mess to find what is needed.
Luckily, that's not the case with tool backpacks as they got pockets and compartments for every type of tool (even special ones for my tech gadgets!).
I particularly love a well organized backpack as it usually means less risk of damaging my tools or forgetting something crucial.
Plus, it's so much easier to do a quick inventory check at the end of the day.
Convenience
Ever since I got a tool backpack, gone are the days of making multiple trips to fetch a tool or balancing a heavy toolbox in one hand while trying to complete a task with the other.
Now, I pack everything I need into my backpack at the start of the day, and that's it—I'm set.
I've even got a padded pocket for my phone, a slot for my water bottle, and even a hidden compartment for valuables. I mean… it's like having a mobile office and toolbox rolled into one!
---
Milwaukee Jobsite Backpack vs Ultimate
Let's try give a more "in-depth" look to the comparison between these two backpacks!
Material and Durability
Both these backpacks are made from this stuff called 1680D ballistic material.
You see, this material is tough, really tough. I mean, it can take a proper beating and still look as good as new.
So, on that front, both backpacks square off pretty evenly… but that's not the full picture.
Take a look at the padding of these bags—that's where the real magic happens.
The Ultimate Jobsite Backpack's has 2x more padding, which means it makes carrying around your tools a breeze.
Now, the Milwaukee Jobsite Backpack's might lack on pockets and a bit of padding but it compensates for it by being water-resistant which is always a nice addition to tool backpacks, particularly if you frequently work outdoors.
Storage Capacity and Functionality
First off, the Milwaukee Jobsite Backpack has 35 pockets, which is pretty good. I could fit everything from tiny screwdrivers to my bulky drills.
But, the Ultimate version is like the deluxe model of tool backpacks—it's got 48 pockets! I mean, I could practically carry my entire workshop in it.
Now, the regular Jobsite Backpack has a dedicated sleeve for a laptop or tablet which is a lifesaver when needing a laptop for whatever reason.
But the Ultimate? It's got two hardshell pockets that are perfect for fragile stuff like my expensive meter or tablet/laptop. It's a nice improved feature for those needing extra protection.
Comfort and Usability
So, the basic Milwaukee Jobsite Backpack has these robust handles and shoulder straps. I've carried it around full of tools, and it didn't dig into my shoulders or anything. It's comfortable, no doubt.
But when I tried the Ultimate version, oh man, it was like night and day. The padded straps felt like they were hugging my shoulders. Plus, that sternum strap? Genius. It adds that extra layer of support that makes a world of difference when you're carrying around heavy tools (just like with a rolling tool bag).
Both backpacks distribute weight pretty well, but the Ultimate's padded and breathable load-bearing harness just makes it feel like the backpack is a part of me.
I've walked around busy sites, climbed ladders, you name it, and it never felt like a burden.
---
Now onto my personal opinion about each of these tool backpacks…
Milwaukee Jobsite Backpack
Features
Material: 1680 Ballistic Material
Pockets: 35 pockets
Convenience: Robust handle and shoulder strap
The first thing that comes to mind with this Milwaukee Jobsite Backpack is how versatile, durable (I mean, it's made with 1680 ballistic material!) , and incredibly handy it is.
I mean, it comes with 35 pockets that cater to all my tools. From the itsy-bitsy screwdrivers to my bulky drills, everything has a spot.
And guess what? There's even a dedicated sleeve for your laptop or tablet. A key feature for professionals on the move who need to run CAD diagrams or blueprints on their machine.
Now, you'd imagine with all those compartments, things might get a tad too heavy.
But with the robust handles and shoulder straps, carrying it around feels very comfortable.
Pros
35 pockets in all shapes and sizes
A dedicated sleeve for your laptop or tablet
Beefed-up handles and shoulder straps.
A water-resistant design
Hard molded base
Cons
Not the most robust zippers
---
Milwaukee Jobsite Ultimate Backpack
Features
Material: 1680D Ballistic Material
Pockets: 48 pockets
Convenience: Padded and breathable load-bearing harness and sternum strap
Now, if the Milwaukee Jobsite Backpack tickled your fancy with its 35 pockets, get this – the Ultimate version boasts a jaw-dropping 48 pockets.
But the real icing on the cake?
The two hardshell pockets tailored for your fragile electronics. Whether it's an expensive meter, a delicate camera, or your trustworthy tablet, these compartments keep it safe and snug against the rough and tumble of the job site.
Regarding comfort, let me tell you that I lugged this beast around a busy site, and the padded straps were like a soft cushion, making it surprisingly comfortable.
And it's not just comfortable; it's cleverly designed too.
I mean, there's a sternum strap for extra support, and a tape measure clip within easy reach so that it's always at hand when you need it.
Pros
1680D ballistic material and impact resistant base that provides durability and resistance to wear and tear.
Rugged metal zippers for long-lasting use and secure closure of compartments.
48 total pockets (+ 2 hardshell pockets) for extensive storage options
Padded and breathable load-bearing harness and sternum strap for extra support and stability when carrying heavy loads.
Attachment strap for dollies to securely attach the backpack for easier transportation.
---
Comparison Table
| Category | Milwaukee Jobsite Backpack | Ultimate Jobsite Backpack |
| --- | --- | --- |
| Material and Durability | 1680D ballistic material (water resistant too!) | 1680D ballistic material |
| Storage Capacity | 35 pockets (Includes laptop sleeve) | 48 pockets (Includes 2 hardshell pockets for delicate items) |
| Comfort and Usability | Robust handles and shoulder straps | Padded and breathable shoulder straps (w/ Sternum strap for extra support) |
---
Frequently Asked Questions
Is Milwaukee a premium brand of tool backpacks?
Yes, Milwaukee is definitely premium. I believe this is true because they go above and beyond in terms of features, materials, and craftsmanship. For once, they use high-grade materials like 1680D ballistic fabric that's designed to withstand tough job site conditions. Plus, they pack in a ton of specialized pockets and comfort features like padded straps and sternum supports.
What are Milwaukee tool backpacks made of?
As explained, most of Milwaukee tool backpacks are made from 1680D ballistic material which is super tough and built to last. And if you go for the Ultimate version, you even get rugged metal zippers which protect your tools from falling and getting damaged.