Finding the right angle drill for an electrician worth the money is very difficult nowadays. I mean, one has to face issues such as:
Heavy tools made with bulky materials just to save a few bucks on costs
Most of the tools don't come with essential features for electricians, such as built-in led lights, and optional speed settings
The chucks are difficult to operate which makes using a right angle drill a huge headache.
Manufacturers using low-quality batteries in their right-angle drills which shortens the battery runtime
The use of cheap motors makes the tools week and affects their battery lifespan
The good news for you is that I spent the time and money researching and testing various right-angle drills to arrive at those ones that performed the best for the necessities the regular electrician has.
List Of The Best Right Angle Drills for Electricians
After thorough research and testing this is the list of the best right angle drills for electricians I arrived at:
1) Milwaukee 2415-20 M12 Right Angle Drill for Electricians
Convenience
Looking at the right angle drills available it's easy to see where manufacturers cut corners just to save a few dollars. Rather than providing convenience to help make electrician's jobs easier, they did exactly the opposite.
Luckily, this Milwaukee 2415-20 M12 cordless right angle drill doesn't skip in convenience as it provides built-in LED lights to illuminate an electrician's work area. No more trying to squint and see in dark spots!
Chucks can often be difficult to operate slowing work and adding unnecessary frustration.
The good news is that this right angle drill came with an easy-to-operate ⅜-inch chuck which lets electricians move much faster through their jobs!
Power
Nowadays, a lot of right-angle drills use low-potency motors that don't provide the drilling power enough to satisfy the needs of an electrician… another AWESOME cost-saving decision from manufacturers.
The power features of this drill stand out in the market thanks to features such as its Innovative Electronic Clutch delivering up to 100 in-lbs of torque with 11-speed settings. Plus, there's a drill mode for complete control in fastening applications, impressive, right?
Durability
Many angle drills are not built to last. In fact, most of them are designed to be replaced quickly, so brands can get more money more frequently.
Luckily, this is not the case with this drill, as you get the exclusive REDLINK™ Intelligence which provides optimized performance and overload protection using a cohesive communication mechanism between the tool, battery, and the charger. By protecting each mechanism, the drill performs better for longer.
Finally, the REDLITHIUM™ Battery Technology substantially improves the battery lifespan which prevents electricians from wasting money in buying new battery packs.
Features and Specifications
Redlithium Battery Technology
Redlink Intelligence: Provides Optimized Performance And Overload Protection
Innovative Electronic Clutch: Delivers Up To 100 In-Lbs Of Torque With 11 Settings
3/8-Inch Single Sleeve Ratcheting Chuck: Allows Quick And Easy Bit Changes And Maximum Grip
Built-In LEDs
2) Dewalt Dcd740C1 Right Angle Cordless Drill for Electricians
Convenience
When you've got a long day of work ahead, you need your tools to keep you moving forward, not backwards. In that sense, this Dewalt DCD740C1 right angle drill brings the comfort electricians desperately needed.
First, the multi-grip trigger is built for comfort and provides many ways to grip the drill to reach tight spaces. The compact front to back length of only 4.0 inches also helps you reach those tight spaces.
Most chucks can be difficult to operate, slowing your progress and causing frustration. Electricians need easy-to-operate chucks that keep them moving along their workdays.
This why I love how this Dewalt right angle drill uses a ⅜" ratcheting chuck with a Deep Hex Pocket that allows 2" (50mm) hex bits to be fully inserted which is perfect for easy bit changes and a stable drill as the bits are tightly gripped.
Power
Dewalt delivers power with this drill where many other so-called "right-angle drills for electricians" don't.
I mean, instead of adding a low-potency motor to save a few bucks on manufacturing costs, this drill comes with a reliable motor and duals speed ranges (0-650/0-2000 RPM) to choose from for increased drilling-power flexibility which is key for adapting the tool's power output to the application at hand.
Features and Specifications
Dual Speed Ranges (0-650/0-2000) Rpm For User Flexibility
Compact Front To Back Length
Multi-Grip Trigger Provides Comfort And Convenience
3/8″ Ratcheting Chuck With Deep Hex Pocket Allows 2″ (50 Mm) Hex Bit To Be Fully Inserted For Getting Into Tight Spaces
3) Makita AD03R1 12V max CXT Right Angle Drill for Electricians
Convenience
A quality right angle drill differs from a cheaply made one in several ways. The biggest and easiest to tell is in the size. Lesser drills are made using bulky materials to lower the overall manufacturing cost, but it makes the tool excessively heavy and hard to fit in tight spaces.
Luckily, this Makita AD04R1 right angle drill is very compact and portable as it's only 12 ⅜" long and weighs 2.7 lbs. The weight makes it comfortable to handle throughout the day while the rubberized soft grip provides additional comfort for electricians that prioritize comfort.
Additionally, this right angle drill has a keyless chuck for fast and easy bit installation and removal.
But, the comfort features don't stop there.
This right angle drill speeds up work with its easy-to-operate paddle switch and variable speed control which gives electricians a great level of customization to conveniently speed up their work process.
Power
The power in this Makita stands apart from other drills which often use low-potency motors to save on manufacturing costs.
The variable speed (0-1,100 RPM) allows electricians to use this drill in a wide range of drilling and driving applications.
Moreover, this tool comes with a motor that delivers up to 245 in-lbs of Max Torque making it ready for anything. I mean, just with those two features electricians will find all the power they need to do their job, really, really fast!
Durability
Low-quality batteries can mess up the performance of a cordless right angle drill making the tool die out after a short time which is a common headache for electricians.
On that account, the Battery Protection Circuit on this Makita gives electricians peace of mind by protecting it against overloading, over-discharging, and overheating.
Additionally, the battery is made of lithium-Ion which is known for its long runtime and it features an integrated LED battery charge level indicator so you're always in the know on what you can tackle next.
It's definitely one the best right angle drill electricians could get, an excellent product, and great to have in your toolbox.
Features and Specifications
Makita-Built Motor Delivers Up To 245 In. Lbs. Of Max Torque
Variable Speed (0-1,100 Rpm) For A Wide Range Of Drilling Applications
Compact And Ergonomic Design At Only 12-3/8″ Long
Weighs Only 2.7 Lbs
Ergonomic Barrel Grip
Easy-To-Operate Paddle Switch With Variable Speed Control
Keyless Chuck For Fast And Easy Bit Installation And Removal
Built-In L.E.D. Light
Rubberized Soft Grip
Battery Protection Circuit
12V Max Cxt Lithium-Ion 2.0Ah Battery
4) Milwaukee M18 Right Angle Drill for Electricians
Convenience
Chucks are known for slowing work-speed down by being difficult to operate.
This was not the case with this Milwaukee M18 right angle drill thanks to its All-Metal Keyed Chuck which made changing bits very easy and guaranteed bit retention, which made my life very easy during the testing period.
Power
The power capabilities of many right-angle drills are less than stellar due to the low-quality components used in the manufacturing process. As a result, these tools end up not lasting long, sometimes not even a year.
In that sense, this right angle drill comes with a Powerstate brushless motor which, even under a heavy load, offers a strong drilling power without consuming a lot of battery juice. I mean, once you get a power-tool with a brushless motor, you will never wanna go back.
Durability
In terms of durability, again, this Milwaukee right angle drill comes with a brushless motor known for reducing battery consumption and critically boasting the tool's drilling power thanks to its groundbreaking technology.
The battery is also a game-changer for right angle drills. In fact, low-quality batteries die out quicker which can become a huge headache if the electrician relies on the tool being powered by this technology.
Luckily, the M18™ REDLITHIUM battery pack is of superior construction and provides more drilling power per charge than competitors. In fact, these packs have 35% more power and run 60% cooler than standard 18V lithium-ion batteries.
Moreover, the REDLINK PLUS Intelligence ensures optimal performance and alerts when tool overloads, which protects the battery from getting damaged during heavy applications.
Features and Specifications
Power state Brushless Motor
Redlink Plus Intelligence Ensures Optimal Performance And Overload Protection
Redlithium Battery Pack Provides More Work Per Charge
All-Metal Keyed Chuck
5) Bosch PS11BN 12-Volt Max Right Angle Drill for Electricians
Convenience
This Bosch right angle drill blows other drills out of the water. Rather than relying on bulky materials to save on manufacturing costs, this Bosch is compact and lightweight. It's ergonomically designed for effortless drilling and driving in hard to reach places.
It weighs only 2 lbs 12 oz and has a soft grip optimized for a secure grip while operating the tool.
Additionally, it has an auto-lock chuck that replacing bits really simple, unlike other chucks are often difficult to operate and slow work down.
Convenience features are often an afterthought for other drill manufacturers.
That's not the case with this right angle drill as it puts convenience at the top of the list with two LED lights that increase visibility in dark spots. The five-position pivoting head articulates between 90 and 180 degrees providing better balance and control when working in tight areas.
Finally, the variable speed trigger helps regulate speed making sure electricians are using the right amount of power for each application.
Power
Many right-angle drills use low-quality motors that don't provide the power needed by electricians.
Luckily, this Bosch right angle drill packs a lot of power with a 300 RPM motor that offers 101 in-lbs Max Torque which is more than enough drilling power for electricians.
Durability
Durability is an important drill feature for electricians as we are not millionaires (at least I'm not!). Sadly, a lot of manufacturers decide to skip on this appreciation to save on manufacturing costs and boost profits.
The good news is that this Bosch right angle drill has features such as its battery's electronic cell protection which protects the battery which leads to longer battery runtime. Moreover, the battery fuel gauge also helps to keep track of battery power throughout the workday which is very useful information for an electrician that wants to avoid frustrations.
Features and Specifications
Five-Position Pivoting Head – Articulates 90 Degrees – 180 Degrees
Two Led Lights
3/8 In. Auto-Lock Chuck: Simple Bit Replacements For A Variety Of Applications
Variable Speed Trigger
Battery Fuel Gauge For Easy Battery Management
Electronic Cell Protection
Soft Grip
0-1, 300 Rpm
101 In-Lbs Max Torque
Only 2 Lbs 12 Oz
My Verdict: The Best Right Angle Drill For Electricians Is…
Dewalt Dcd740C1 Right Angle Cordless Drill/Driver Kit
Would you like to know why I chose this right angle drill as the best one for electricians? Then click the button down below to know why!
Quick Comparison Table
| Name | Convenience | Power | Durability |
| --- | --- | --- | --- |
| 1) Milwaukee 2415-20 M12 Right Angle Drill for Electricians | 5 | 5 | 4.9 |
| 2) DEWALT DCD740C1 Right Angle Cordless Drill for Electricians | 5 | 5 | 5 |
| 3) Makita AD03R1 12V max CXT Right Angle Drill for Electricians | 4.9 | 4.9 | 5 |
| 4) Milwaukee M18 Right Angle Drill for Electricians | 4.7 | 4.8 | 4.9 |
| 5) Bosch PS11-102 Right Angle Drill for Electricians | 4.9 | 5 | 4.9 |
How Did I Test The Best Right Angle Drills for Electricians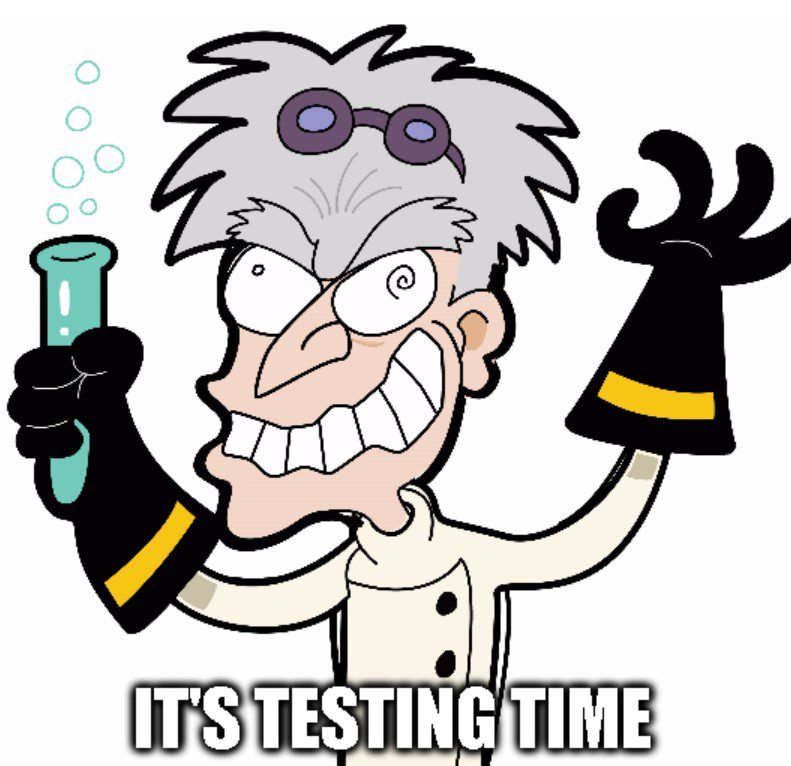 For those curious about the exact process I followed to choose the best right angle drills for electricians, here's what I did:
Comfort Test
I first tested how convenient to operate was each right angle drill as many come with features counter-productive to their usability.
Then, I tested a really important feature for electricians: ergonomics, meaning how comfortable was the tool when it came time to use it for a few continued hours.
Those that were the most comfortable were chosen for further testing.
Protection Test
Moreover, I made sure to tackle difficult drilling jobs (which are very common for electricians) that required consistent and strong drilling power to see how well the tool being tested performed in this department.
Durability Test
Finally, I made sure to test each tool to their limits to see how well-made they were and how much they would endure a demanding level of use. Those that survived this and also performed well in the previous tests were listed and reviewed in this article.
Must-Have Features For The Best Right Angle Drills for Electricians
There are specific features to look for if you want to solve all the issues electricians suffer when using right-angle drills.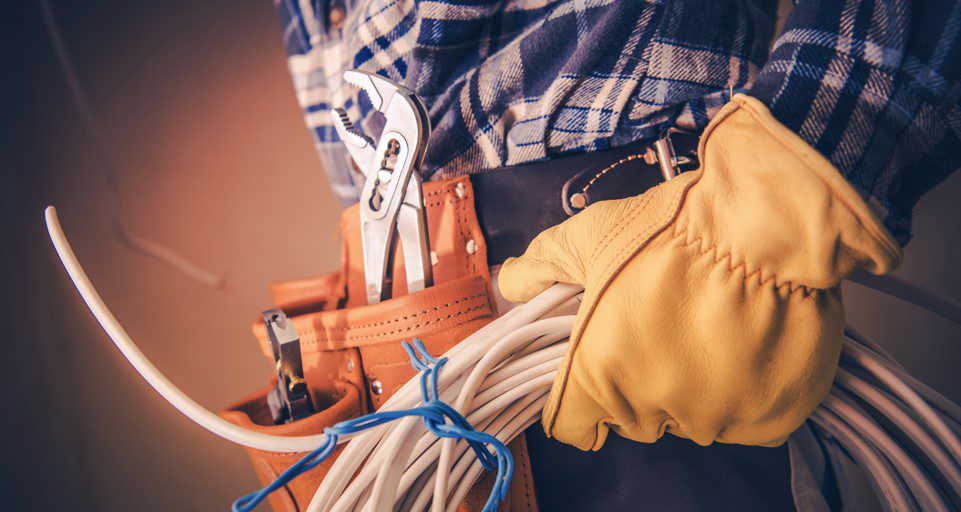 Convenience Features
Manufacturers are obsessed with saving on costs which is why they always use cheap and bulky materials to build their right-angle drills. Sadly, electricians wind up getting heavy and uncomfortable tools.
This is why I recommend taking your time and looking for right-angle drills made with:
Lightweight materials, as this is the best way to make sure your arms and hands won't end up cramping after a few hours of using these types of tools.
Led lights which are perfect for electricians that work in tight and dark spaces where light is essential.
Vibration-reducing handles as it's the best way to make sure electricians will be comfortable at all times, even when drilling on hard surfaces
Easy-to-use chucks as it's the best way to not only save time but also guarantee bit stability during use.
There is nothing more frustrating when getting battery-powered tools than these going bust in the middle of use. This is why I recommend getting right-angle drills with batteries made with reliable technologies as it's the best way I know to prevent future frustrations.
Power Features
When getting cordless right angle drills one should get one with a brushless motor as these deliver more power and are vastly more efficient, which is great for saving battery life.
Electricians want to have enough power to go through their workdays without getting frustrated at their tools for not having the power and potency enough to do their job, right?
Well, that's exactly why I recommend getting right-angle drills with motors that deliver no less than 1200 RPM as this, in my view, is the minimum amount of RPMs an electrician needs to do their job correctly.
Durability Features
Who likes to waste 50-100 dollars every few months on the same tool? Nobody!
Sadly, that's exactly what happens with many electricians as manufacturers tend to save on costs to raise profits without taking durability as a priority.
This is why I recommend other electricians doing proper research and seeing what materials are used to manufacture their potentially next tools as this is the best way to make sure your money will be well spent.
Are the internal components reliable?
Do they use good quality plastics?
What about the constructions? Is it durable?
You should make all these questions (and more) before even thinking about buying a right angle drill.
Benefits Of The Best Right Angle Drills for Electricians
There are clear benefits by getting the best right angle drills for electricians. These are the most important I could find:
Avoid Bulky Right Angle Drills
When you get any of the right angle drills reviewed in this article, you'll get the guarantee that you won't be dealing with heavy or bulky tools as these are made with lightweight materials that make the tools easy-to-lift and manageable enough to hold in the air for many hours without issues.
Make Things Faster And More Efficient
Another great advantage of getting the best right angle drills for electricians is that they won't get frustrated at their tools anymore given that they come with great features that make these tools much easier to use, such as keyless chucks and led lights.
Avoid Regretting Your Purchase
Last but not least, a really good perk of doing proper research and getting a good right angle drill is that electricians will avoid the anger of seeing their tools wrecked after only a few months of regular use as any of the tools reviewed come with top-quality materials (such as brushless motors and reliable constructions) to guarantee durability and reliability.
Frequently Asked Questions
Always, there are questions that most electricians ask before deciding to get a new right angle drill. And there is a good chance you will have at least one of those questions. Thus, to save you hours of research, this is my attempt to save you some time and frustration and give you the answers:
How Does A Right Angle Drill Work?
It's very similar to a standard drill, to be honest. They work the same and use the same drill bits.
The only difference is that right-angle drills have their head re-engineered in a 90-degree position which makes them perfect for drilling in tight places.
What Is A Right Angle Drill Used For?
Electricians are usually paid to work in tight spaces which could make the task of drilling a nightmare.
That's where right-angle drills come in. These tools are designed with a 90-degree drilling head in a compact body that makes working in these small spaces much easier.