Most of the time, when buying an electronic tool kit, you're exposed to the following frustrations:
Not getting all the tools you need to fix your devices
Tools only lasting for 5 to 10 uses before getting completely wrecked
High prices for low-quality tools
These issues were enough for me to spend the needed time researching and testing various electronic tool kits to arrive to a list of the best ones.
The Best Electronic Tool Kit: 5 Choices For Technicians.
This is my list of the best electronic tool kit for technicians I arrived at after extensive research and testing:
1) For The Beginner: EEEKit Precision 45 in 1 Electronic Tool Kit
If I counted the times I lost my temper over electronic tool kits that wouldn't have the equipment I needed at the time, it would take me years!
I mean, not exactly years… but you know what I mean.
One can avoid those frustrations with this EEEKit tool kit as it has enough tools to repair all my smartphones, tablets, PCs, and desktops I had lined up to repair.
I was also satisfied with the adaptability it had to every task I would do, as it came with adjustable screwdriver bits for different screws which gave me the freedom to tackle any type of repair.
I don't want to feel like I'm carrying like 500lb of weight with my bare hands.
That's why I loved the comfort this EEEKit electronic tool kit provided me as it came with a contoured grip handle made with PP and TPR materials which made my grip of the case so much nicer.
Maybe I'm a little bit crazy, but I get sick every time I hear one of my tools falling into another inside my tool kit. Lucky for me, this electronic tool kit has all its tools locked in place so they can't rattle around.
Only one can tell the agony that comes when your hard-earned money goes to trash on a lousy electronic tool kit full of tools that don't last you as long as they should.
The extremely rugged and durable tools stored in a strong solid case which kept them protected and neatly organized were enough combination to guarantee great durability and convenience.
I mean, it only takes 15 seconds to open the case and find the right tools I needed. I've never felt my money being so well spent like with this tool kit!
What Tools Does It Have?
3 x EEEKit Cleaning Wipe.
1 x Sucker.
1 x Card removal needle.
1 x Triangle Boot piece.
1 x 60mm Extension bar.
1 x 30 Degree Cutter.
1 x Idler wheel-type boot piece.
1 x Metallic boot bar.
1 x Anti-static tweezer.
1 x Work bin.
2 x (PH2.5 to H5.0).
1 x Cross screwdriver: 1.5
1 x Five-star screwdriver: 0.8
1 x Screwdriver handle.
31 x screwdriver: Torx Screw Driver: T3/T4/T5/T6/T7/T8/T9/T10/T15/T20.
Hex Screw Driver: H1.3/H1.5/H2.0/H3.0/H4.0/H5.0
Flat Screw Driver: 1.5/2.0/2.5/3.0/3.5
Cross Screw Driver: PH1.0/PH1.5/PH2.0/PH2.5/PH3.5
Five-Star Screw Driver: 0.8/1.2
Y Screw Driver: Y2.0
△ Screw Driver: △2.0
U Screw Driver: U2.6.
Pros
Tools useful to repair smartphones, tablets, pc's, desktops and many other electronic devices.
Can open mobile phone, PDA housings, laptops, PSP, DS, MP3 player, RC, etc.
Ratchet screwdrivers with twist reverse and ratchet lock mechanism.
Adjustable screwdriver bits for different screws.
Strong solid case to keep the tools in.
Good quality tools.
Contoured comfort grip handle with PP & TPR material.
Nice little case within the case to put spare bits or screws in for storage.
Gear is all locked in place so won't rattle around in the case.
2)
XOOL 80 in 1 Precision Set with Magnetic Driver Kit, Professional Electronics Repair Tool Kit with Portable Oxford Bag
Being able to fix many devices is essential for an electronic tool kit, as you won't want to spend even more money on getting additional tools you need that didn't come in the kit in the first place.
Luckily, this XOOL electronic tool kit came with enough tools for fixing:
iPhones
Android Phones
Laptops
Desktop PCs
iMacs
MacBook Pro
etc…
My mom always says: "If you're gonna buy something, make sure it's gonna last you for years!"
Looking at this XOOL tool kit, I know she would be proud, as this kit has:
Bits are made of steel, which is a guarantee for durability and ruggedness, and they have to surpass a high-quality standard to be approved to be commercialized.
The flexible extension made of quality plastic which is elastic enough not to be broken when using it to fix devices
Pincettes made of an ESD metal that is acid and corrosion resistant which makes picking parts much safer for the device as it prevents damage from static
Bit holder with a non-slip handle that makes using it really comfortable
The best way to make sure that your next electronic tool kit is going to be worth it is by getting one with tools that make handling the parts something easy and safe.
The good news is that this tool kit comes with an anti-static wrist strap and tweezers coated with ESD which prevents technicians from ruining electronic devices with static shocks. Moreover, it comes with a multi-magnetic driver that makes handling screws really easy.
Finally, this electronic kit comes in a storage bag that not only protects tools but it makes them really easy to carry around.
What Tools Does It Have?
Non-slip Magnetized Screwdriver Handle
Flexible Shaft Extension Rod
Solid Shaft Extension Rod
1/4 Inch Screwdriver Adapter
SIM card thrusting needle
Larger Suction Cup
Utility Knife
Anti-Static Wrist Strap
Ultra-thin Steel Tool
6-Inch Metal Ruler
2 x Black Plastic Open Tool
2 x Triangle Paddle
3 x Precision ESD Tweezers
3 x Metal Double-sided Open Tool
4 x Blue Plastic Open Tools"
Bits:
Hex –> 0.7, 0.9, 1.0, 1.3, 1.5, 2.0, 2.5, 3.0, 3.5, 4.0
Slotted –> 1.0, 1.3,1.5, 2.0, 2.5, 3.0, 3.5, 4.0
Philips –> PH000, PHOO, PHO, PH1, PH2
Torx Security –> T8H, T9H, T1OH, T15H, T2OH
Pozidriv –> PZ000, PZOO, PZO, PZ1, PZ2
Socket –> 2.5, 3.0, 3.5, 4.0, 5.5, 5.0
Torx –> T2, T3, T4, T5, T6, T7
Tripoint –> Y0.6, Y1.5, Y2, Y3
Square –> SQO, SQ1
Triangle –> 2.0, 2.3
Pentalobe –> 0.8, 1.2
SIM Eject Bit –> 1 mm
U-Shaped –> U2.6
Pinhead Phillips –> 2.5
Pros
Designed to service all popular iPad, iPhone, PC, Watches, Glasses, Laptops, Phones, Game Consoles
Bit holder with non-slip handle is for added comfort.
58 bits are made of S2 tough steel which is very durable
It has a flexible extension is made of high plastically material, which has elasticity and not easy to be broken.
Light and handy design makes the kit more portable.
ESD metal pincettes is made of high-quality and durable stainless steel, resistant to most acids and other corrosive agents.
A multi-magnetic driver makes it easy to fix bit and pull screws out
Every tweezer is plated with resistive ESD coating, which prevents static damage to electronic components.
3) The Most Packed Electronic Tool Kit: iFixit Pro Tech Toolkit
Most technicians get frustrated when they have to waste money to get additional tools that they don't find in their electronic tool kits.
Luckily, I had the chance to dodge that feeling thanks to this iFix it tool kit as it came with a wide selection of tools made by professional technicians.
An effective way to lose your mind over an electronic tool kit is getting one so cheap that its tools don't last you more than 3 repairs.
I was able to avoid this thanks to its easy-to-use CNC machined 64-bit driver kit that allowed me to fix everything I wanted.
The kit also prevented me from going through the horrible experience of ruining the same device I wanted to fix as it came with tools that made poking, prying, gripping, and lifting something really smooth.
What Tools Does It Get?
64 Bit Driver Kit
Anti-Static Wrist Strap
Small Suction Cup
3x iFixit Opening Tool
iFixit Opening Picks x6
Nylon Tipped Reverse Tweezers
Angled ESD Tweezers
Blunt ESD Tweezers
2x Spudger
Metal Spudger
Jimmy
Magnetic Pad
Tool Roll
Bits:
Phillips – 000, 00, 0, 1, 2
Flathead – 1, 1.5, 2, 2.5, 3, 4 mm
Torx – T2, T3, T4, T5
Torx Security – TR6, TR7, TR8, TR9, TR10, TR15, TR20, TR25
Pentalobe – P2, P5, P6
JIS – J000, J00, J0, J1
Hex – 0.7, 0.9, 1.3, 1.5, 2, 2.5, 3, 3.5, 4, 4.5, 5 mm
Tri-point – Y000, Y00, Y0, Y1
Nut Driver – 2.5, 3, 3.5, 4, 4.5, 5, 5.5 mm
Square – 0, 1, 2
Gamebit – 3.8, 4.5 mm
Spanner – 4, 6, 8
Triangle – 2, 3 mm
SIM Eject Bit
1/4″ to 4 mm Driver Adapter
Swivel-top Precision Driver Handle
150 mm Flex Extension
Pros
All tools designed and manufactured by iFixit using the highest quality materials and methods.
Includes the 64 Bit Driver Kit, the highest quality most comprehensive CNC machined bit set.
Completely re-engineered to provide all the tools that you need, and none that you don't.
Contains all the poking, prying, gripping, lifting, ESD safety, and screw driving tools needed to service consumer electronics.
4) The Best Priced Electronic Tool Kit: Vastar 78 in 1 Electronic Repair Tool Kit
This kit made my life easier by helping me sidestep head-aches thanks to great attributes such as its
flexible shaft that let me reach screws placed in tough-to-reach areas.
Frustration is common among workers that buy these kits as most of the time electronic tool kits don't have all the tools needed.
That's why I liked the satisfaction given me by the wide variety of devices that this kit covered with its 56 bits selection.
I'm that type of guy who thinks that comfort is priceless. Especially while carrying my tools around… it's awful!
That's why I liked this Vastar's tool kit's compact design that made this kit portable and comfortable to carry around.
I don't want an electronic kit full of low-quality tools that won't last more than 5 usages.
In that sense, this tool kit came with a non-slip screwdriver made out of a single piece of aluminum that made it a solid driver for any task. I would use it to fasten the tight and sketchy screws and it would do it without any kind of setbacks.
This driver also provided me with a comfortable grip as it was covered with hand-molded silica gel that adapted to the ergonomics of my hands every time I would test it!
What Tools Does It Have?
6x Plastic Opening Tool. Made of soft plastic to avoid damaging your device, great for prying open the trickiest enclosures scratch-free.
3x ESD Tweezers. An assortment of ESD safe precision tweezers for handling small wires, screws, and reaching where your fingers can't.
1x Tech knife. Cut, scrape, and clean.
1x Anti-Static Wrist Strap. Protect delicate circuits from harmful static electricity.
1x Large Suction Cup. For lifting front panels off of phones and media players.
1x Spudger. Great for poking and prying tough-to-open enclosures, delicate components, opening ZIF connectors, and soldering applications.
1x Metal Spudger Set Assortment. For when plastic just doesn't cut it.
1x 6 Inch Metal Ruler. Makes measuring parts easy!
1x Vastar Clean Cloth.
Driver Kit:
4 mm Aluminum Driver – featuring a magnetic socket, rubber grips, and a ball-bearing swivel top.
Flexible Shaft Extension – snake into hard to reach places.
60 mm Shaft Extension – doubles as a T-handle for extra torque.
1/4″ Adapter – use this kit's 4 mm bits in standard 1/4″ drivers.
Bits:
Tri-Wing 0.8
CRV Torx 1.5
Flathead sizes 1.0, 1.5, 2.0, 2.5, 3, 3.5, 4 mm
JIS sizes 000, 00, 0, 1
Hex sizes 0.9, 1.3, 1.5, 2.0, 2.5, 3.0, 3.5, 4.0, 4.5, 5.0, 6.0 mm
Phillips sizes 1.0 1.5 2.0 2.5 3.5
Torx sizes T3, T4, T5, T6, 2
Torx Security TR7, TR8, TR9, TR10, TR15, TR20 (compatible with non-security), Y2.0, Y3.0
Triangle size 2.3
U2.6
Pentalobe sizes 0.8 1.2 1.5 2.0 (iPhone, MacBook Air, MacBook Pro)
Square sizes #0, #1, #2
Nut Driver sizes 2.5, 3.0, 3.5, 4.0, 5.5, 5 mm
Pros
56 bits well selected by vaster to serve modern electronics that serve all popular laptops, phones, game consoles and other electronics.
The flexible shaft is great for stereo work or other large electronics where all the screws are not on the surface.
Easy portability- professional portable hardware tools with perfect weight & compact design.
The unique non-slip driver in the market is machined from a single piece of aluminum and cover with silica gel.
5) The One For Pros: LB1 High-Performance Electronic Tool Kit
Do you like having to waste money to buy tools that you can't find in your own tool kit? I guess your answer is "No.. hell no".
Well… I don't like it either, but sometimes it happens.
Fortunately for me, this LB1 electronic tool kit saved me from that frustration of having to waste my cash thanks to a carefully selected list of tools (that you'll see down below) made by technicians.
Now, if you are into fixing electronics then you know there is one big pain in your you-know-what that is always there… Apple.
Apple has these proprietary tools that aren't only expensive but also hard to find which make the process of fixing their products excruciating.
In that sense, this LB1 electronic tool kit comes with the famous "Pentalobe Star" 0.8mm and 1.2mm, and the "Tri-Wing" 1.5mm, which are essential for fixing iPhones and other Apple products.
Moreover, this kit gave me the calmness of knowing that I would be able to fix and prevent further damage to the devices I was working on thanks to tools such as:
Spludgers.
Suction cups.
ESD safe tweezers.
These tools are so slick that opening a phone or laptop housing and removing a really sensitive component becomes hassle-free.
Most of these workers go around fixing hundreds of devices with tiny tools that are easy to lose. They end up irritated carrying around a low-quality and bulky bag that's difficult to transport and doesn't help in organizing their tools.
The durable and portable nylon messenger bag that kept the 120+ tools neatly organized was enough for removing that problem from the equation and made the decision of buying this electronic tool kit much easier.
I mean, it even had padded shoulder straps to make carrying the tools more comfortable!
What Tools Does It Get?
Durable Nylon Messenger Bag
Digital Multimeter
3 ESD Safe Tweezers – Flat – Pointed – Curved
23 Plastic Spudgers
3 Double Sided Metal Spudgers
Double-Sided Metal Flexible Opening Tool
2 Plastic Cards
Suction Cup Pliers with 2 types of Suction Cups
Microwavable Adhesive Softener
Suction Cup
Magnetic Project Mat with Erasable Pen
Anti-Static Work Area Mat
Microfiber Cloth
Dust Catching Rag
Air Pump for Cleaning
Plastic Brush
2 Anti-Static Wrist Strap
4- Pronged Part Extractor
6" Ruler
Screwdrivers:
Phillips: PH000, PH00, PH0, PH1
Flathead: 2.5mm
Pentalobe: P2 (0.8 mm), P5 (1.2 mm), P6 (1.5 mm)
Torx: T5, T6, T7, TR8, TR9, TR10
Tri-Wing: Y1
Bits:
Screwdriver Handle.
Extension Rod.
Flexible Extension Rod.
Phillips- PH000, PH00, PH0, PH1, PH2.
Flathead- 1, 1.5, 2, 2.5, 3, 3.5, 4 MM.
Nut Driver- 2.5, 3,3.5, 4, 5, 5.5 mm.
Hex- 0.7, 0.9, 1.3, 1.5, 2, 2.5, 3, 3.5, 4, 4.5, 5, 6 mm.
Pentalobe- P2, P5, P6.
Square- SQ0, SQ1, SQ2.
Tork- T3, T4, T5, T6.
Torx Security- T7, T8,T9,T10,T15,T20.
Tri-Wing – Y0, Y1.
Triangle- 3MM.
Spanner- U2.0, U2.2, U2.6, U3.0.
SIM Eject- 0.8 MM.
Pros
Designed by Technicians with all of the tools you need to start your repair business or perfect for DIY handyman.
Includes Specialty Tools for Apple Products Such as the Pentalobe "Star" 0.8 mm, 1.2 mm, and 1.5 mm, Tri-Wing.
Includes Various Spudgers [Pry Tools], Suction Cups, and ESD Safe Tweezers to Easily Open Any Device.
Ergonomic Soft-Touch Magnetized Screwdrivers for the Most Comfortable Experience Possible.
Durable Nylon Messenger Bag Keeps the 125+ Tools Organised with Shoulder Strap to be
Extremely Portable.
The Best Value Electronic Tool Kit: iFixit Pro Tech Toolkit
Would you like to know why I think this kit is the best electronic tool kit? Then check out its review by clicking the button down below!
Quick Comparison Table
| Name | Convenience | Durability | Variety of Tools |
| --- | --- | --- | --- |
| EEEKit Precision 45 in 1 Electronic Tool Kit | 5 | 5 | 5 |
| XOOL 80 in 1 Precision Set with Magnetic Driver Kit, Professional Electronics Repair Tool Kit with Portable Oxford Bag | 4.7 | 4.8 | 4.9 |
| iFixit Pro Tech Toolkit (Newer Model) | 4.9 | 5 | 4.9 |
| Vastar 78 in 1 Electronic Repair Tool Kit | 4.8 | 4.6 | 4.9 |
| LB1 High Performance Electronic Tool Kit. | 4.9 | 4.8 | 4.8 |
How Did I Test The Best Electronic Tool Kits?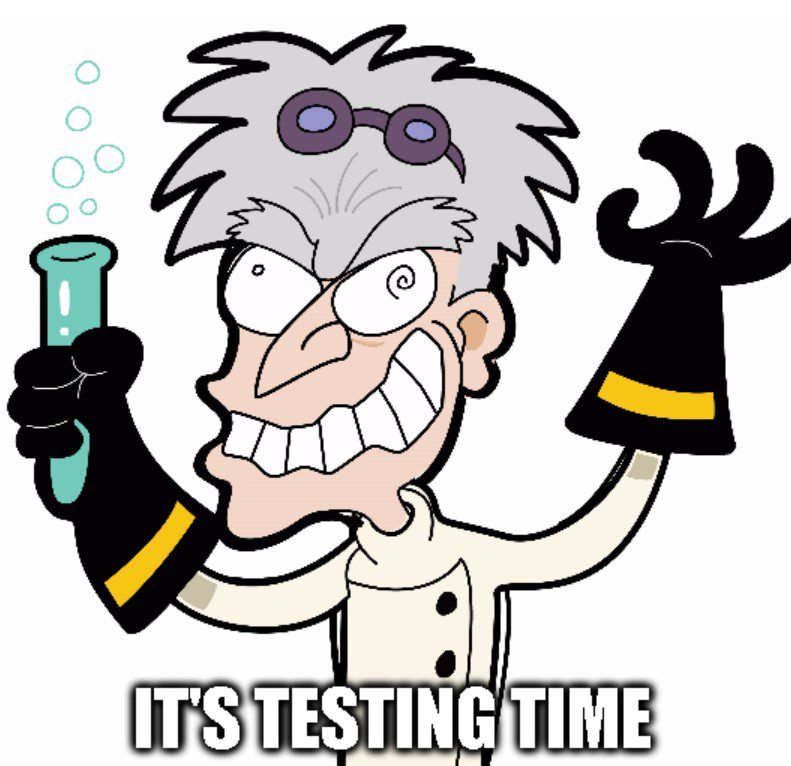 To have the guarantee of finding the best electronic tool kits, I completed a couple of tests that would lead me to know which tool kits were worthy.
I made sure to go through a wide variety of fixing procedures to see if all the tools in a given electronic kit were "compatible" with all the needs a technician has.
I did:
Screen and Battery Replacements.
Motherboard Replacements.
Housing Replacements.
Pc-Parts Replacements.
I also did these fixes with different devices such as PCs, smartphones, tablets, laptops, etc.
Finally, I tackled very complex fixes, the ones most professionals are scared of, to see if the tools were up to the task.
The 3 Must-Features of The Best Electronic Tool Kits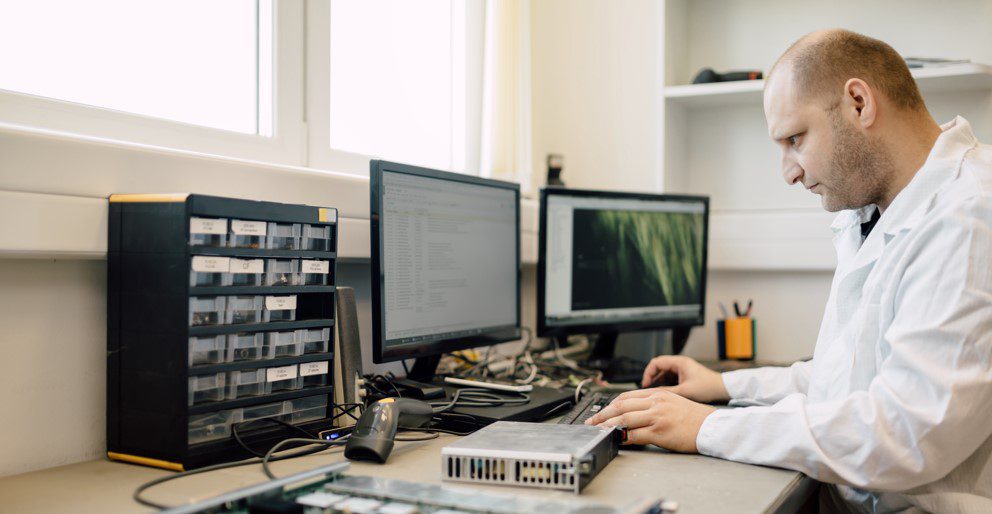 Convenience That Makes Your Life Simpler
It's not a coincidence that most tool kits are marketed as "convenient" or "easy to use". But in my experience, the reality is that most of them aren't really that useful.
They frustrate you by making you lose time as they either don't have the tools you need or the tools are so disorganized that you can't spot them easily.
That's why I made an effort to find electronic tool kits with easy-to-spot tools that can also be released without too much complication.
Quality and Durability of Tools
Most tool kits are so cheap that they don't last more than 5 uses. And if they last more, they end up getting corroded, which makes them useless.
So, looking for tools made by trustworthy brands that follow tough quality standards is the first thing I do to be sure of their quality and endurance.
I also search for tool kits that have tools mainly made with steel as I know that this metal is corrosion-free, which substantially improves the lifespan of the tools.
The Right Variety of Tools
"I only need 4 tools of the 12 that came in this electronic kit". That's what you'll end up saying if you buy most of the electronic kits in the market.
To have the satisfaction of knowing that your money is well spent, you must look for electronic tool kits that have ALL the tools you need in ONLY ONE kit.
I know it sounds hard.. but if you look at enough kits you'll end up finding the one that has everything. I did it, so you can do it too!
There's nothing more irritating than trying to fix an electronic with a tool that might end up damaging it. Illogically as it sounds, many kits out there have tools without the treatment needed to prevent this from happening.
That's why I avoid the panic of breaking my devices by always looking for electronic kits that have demagnetized tools, as this diminishes the possibility of me ruining the electronics I'm trying to fix.
It's also a nice addition for these kits to have some kind of extensible flexible bar or something to let me reach difficult parts of my gadgets without the risks of damaging them!