Can I leave my generator running all night? Is it safe? Should I do it?
Unfortunately, finding a straightforward answer to these questions is tough, which is why I thought it would be helpful to conduct a proper study by contacting experts and then writing an article answering all of them.
So, let's get right into it.
---
Why Not To Run a Generator All Night
Given how generators operate, there are numerous drawbacks to letting them to run overnight. Let's have a look at the most significant ones…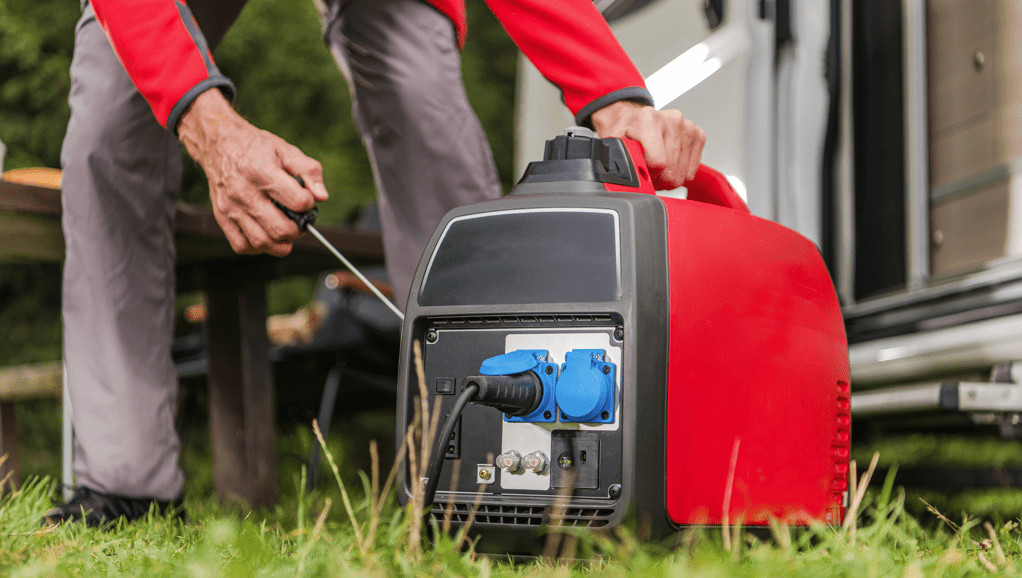 Longevity at Risk
Given that generators are expensive pieces of equipment that can cost up to $1,000, you must consider their durability when running them all night.
When a generator is left on for more than 8 hours, the internal components (the motor and so on) begin to heat up, which can shorten the lifespan of this expensive piece of equipment.
Things get even more complicated if the generator does not handle cooling well.
So, before you run your generator all night, be sure it's made of high-quality materials and that it has an effective cooling system that keeps all internal parts at a constant temperature. Otherwise, after a few months of running it all night, your generator may break down.
Carbon Monoxide Hazard
The most serious risk of running a generator all night is carbon monoxide poisoning.
Because of its nature, a portable generator emits carbon monoxide when its engine is turned on. As a result, if the portable generator is placed in an enclosed room, carbon monoxide begins to accumulate in the environment, eventually filling the air.
To avoid these hazards, I recommend taking the necessary precautions to allow the generator to work at night:
Place the generator at least 20 feet away from your home/RV/tent. This enables the generator to operate at night without polluting the air.
Keep a carbon monoxide detector nearby. With an alarm, this device will notify you when the air contains a certain level of carbon monoxide.
It's Expensive
This is a significant one.
The gas/propane used to power a portable generator is substantially more expensive than the electricity bill.
Knowing this, if you leave your portable generator running at night (for at least 8 hours), you will not only run out of gas in the middle of the night (which is highly inconvenient), but you will also spend hundreds of dollars a night to keep it running.
They're Noisy As Hell
To be honest, I find generators to be noisy. Even the "quietest" ones make a lot of noise when their motors are turned on.
So, if you have a generator running all night, not only will you and your family have trouble sleeping, but you're also quite likely to receive some severe complaints from your neighbors. So keep that in mind.
Why To Run a Generator All Night
There are always reasons to run a generator at night.
Let's discuss them.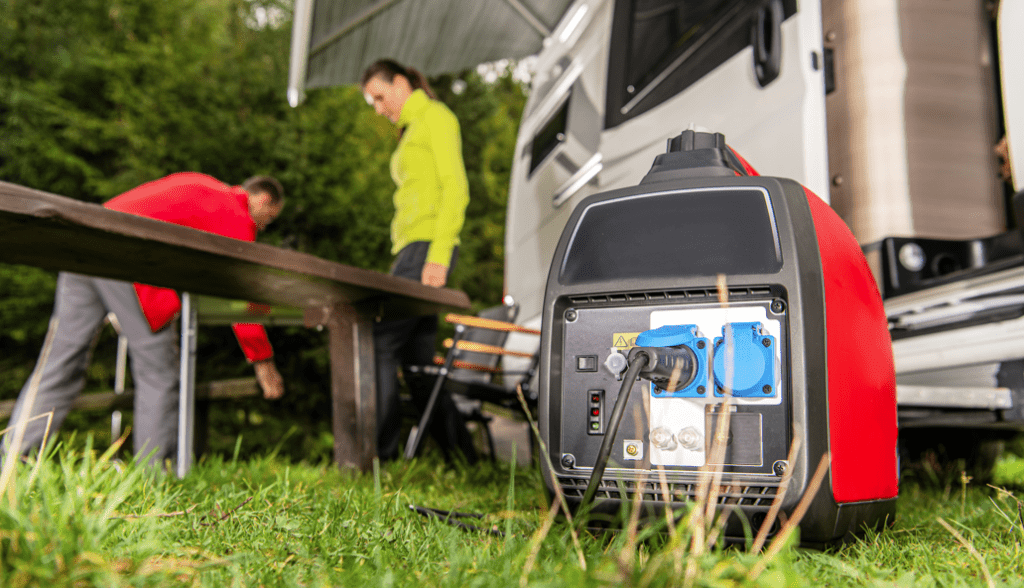 You Might Have to Do It
We've all experienced power outages, and they're a pain in the you-know-what.
That is the primary reason why you should disregard all of the previously discussed drawbacks of running a generator at night and simply leave it going all night.
You may even need it for a worksite that only operates at night. I mean, you can't just shut down a whole construction site because you're afraid of leaving the generator run at night.
All you have to do is take the proper measures and leave it running at night.
Can I Run My Generator All Night? – The Final Answer
Now we must answer the question: Can I run my generator all night or not?
Well, my final answer is YES, you can. However, there are some precautions you must take to make sure no serious accidents happen.
These are the preventive measures I'd take to run a generator all night:
Place the generator outside to prevent carbon monoxide poisoning. You can even put it under a small enclosure with vents, but always outside
The generator shouldn't be closer than 15 feet to where people live/work
Calculate when you must re-fill the fuel tank to make sure it doesn't run on empty as this is damaging for the generator
Make sure the generator is well oiled and properly maintained to prevent it from breaking down after only a few months
Do not overload the generator – Calculate how much wattage each appliance you're thinking of running takes and plug to the generator only what it can take
If possible, turn it off after a few hours of running as this will lower the temperature and keep internal components from breaking down
Read More:
---
Best Generator To Run All Night Long
Westinghouse Outdoor WGen9500DF Generator
By far one of the most durable generators in the market, this Westinghouse WGen9500DF generator has all the features a portable generator must have to run all night long without issues.
For once, its 457cc 4-Stroke OHV Engine produces 9500 running watts and 12500 peak watts on gasoline and 8500 running watts, and 11200 peak watts on propane, providing enough wattage to power all of your most essential appliances.
Its 6.6-gallon tank allows for a 12-hour runtime, which is ideal for letting it run all night after filling up the tank.
Finally, it has two 120V 5–20R GFCI Standard Household Receptacles, one transfer switch ready 120V L14-30R, and one RV ready 120/240V 14–50R.
---
Pro Tip: Get Yourself a Carbon Monoxide Detector ASAP
Even if you keep your generator outside and 15 feet away from your house, it is still a good idea to have carbon monoxide detectors installed throughout your home/workplace.
I mean, you can never be too careful with this stuff, right?
So, what is a decent carbon monoxide detector that will alert you when the air you breathe contains a high concentration of carbon monoxide?
This is my personal favorite:
First Alert Onelink Safe & Sound
I know, it looks a little excessive for a carbon monoxide detector. But I can't help myself; I love this one.
It offers incredible features, such as smartphone notifications that inform you of the carbon monoxide levels in the air.
It not only allows you to accomplish that, but it can also be used with Alexa and Apple Homekit, both of which I use daily.
It also alerts you when it's time to change the battery, so you don't run out of power and leave your home/workplace insecure. And, it lets you manage lights too!